Property buying companies are important especially if you want to sell your house fast, and you don't want to go through all the process. The challenge comes in finding a good company that you can trust. You can sell your house fast and for top dollar. Selling your property is not a simple thing and you protecting yourself from fraudsters is important.
As much as there are scams in the property market, there are also companies that can be trusted. If you do your research well, and you know all the tricks involved, you will be able to find a good company to assist you in selling your property.
A good property buying company
Money upfront
A property buyer should buy the property from you after all the negotiations are comple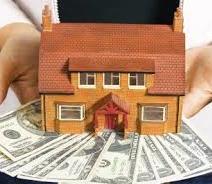 te, and you have agreed on the price. There are people who claim to be property buyers, but they end up asking for money upfront without even making any negotiation.
A good property buyer should not ask for money for anything before they do any job for you. A property buyer who asks you for money is a warning sign, and you shouldn't consult them again.
Shoddy advertising
A good property management should know the professional way of reaching clients. Avoid property companies doing unprofessional advertisement on the streets because this shows the lack of commitment on theirs.
A good company should at least have a physical location and a good website explaining their work. If the company is not serious about creating a good advertising platform, then there are chances that they are not good in their work.
Professionalism
You can always gauge the professionalism levels of your property company by looking at various things. For instance, you can look at the way they present their proposal and contract. Listen to their negotiations and determine if they are worth working with.
You can also look for aspects like the way they receive their phone calls. You can also look at their e-mail conversation and make a decision of whether you want to work with them.
Proof of money
Always ask for proof of money before you can make a commitment to sell your property to any company. This is a good way to avoid wasting your time with a company that has no potential of buying your property.
A good and genuine company will always be willing to show you a proof of money for the property.